Scarlett Johansson has opened up about her recent visit to see Jeremy Renner following his near-death experience.
On New Year's Day, the Hawkeye star was airlifted to hospital after being "crushed" by a PistenBully snowplough. During his two-week hospital stint, Renner was treated for numerous injuries, including a collapsed chest, orthopaedic injuries and over 30 broken bones.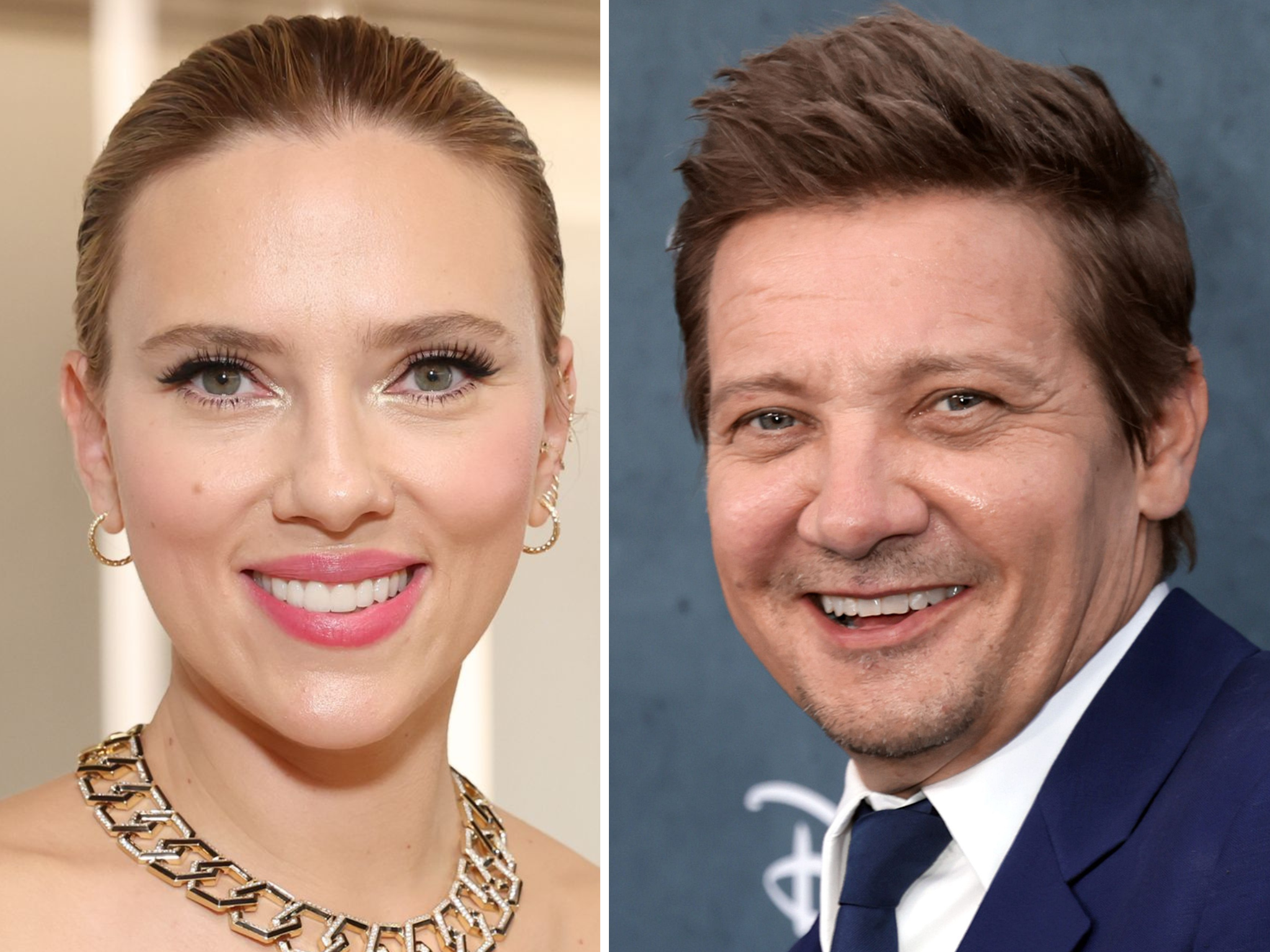 Johansson, who was in Atlanta filming her forthcoming movie Project Artemis at the time, said she was "very upset" when she received word of the actor's accident. "On the Avengers text chain, we're like, 'OK, you beat us all. That's it. Yo won,'" she told Variety in a new interview. "That's like real superhero stuff. It's unbelievable." The text group includes the original six Avengers: Johansson, Renner, Chris Evans, Robert Downey Jr, Chris Hemsworth and Mark Ruffalo.Johansson revealed that she and Evans made an under-the-radar visit to co-star Renner last month.
Recalling the reunion, Evans said there were "no tears at all. A lot of laughs and smiles and hugs". "Leave it to Jeremy to take something this potentially tragic and turn it into something so inspiring."
Although for Johansson, the visit was more emotional. "I was honestly so f***ing happy to see him. I didn't know if I was ever going to see him again. To not only see him again but to see him thriving and in such an amazing space, mentally," she said.
"He's a very spiritual person in general and a very soulful person. And you can see that in his work. It comes through. He has such a depth to him. And I just was so happy to see that he is full of life and light, and he's also hilarious. We laughed a lot."
It's been just over four months since Renner's major incident, and in April, he made his first red carpet appearance for the premiere of his new series Rennervations.